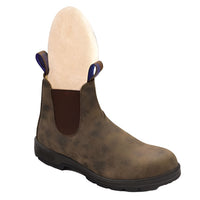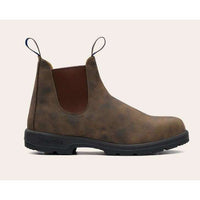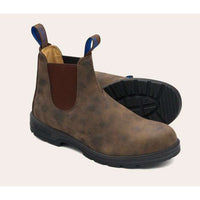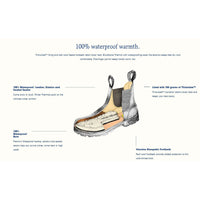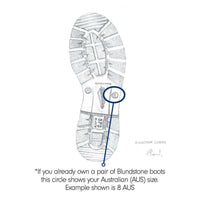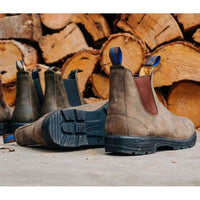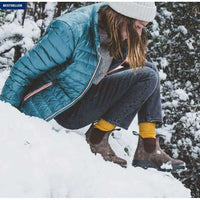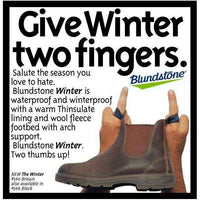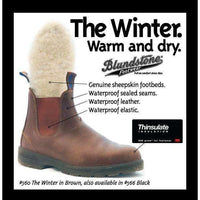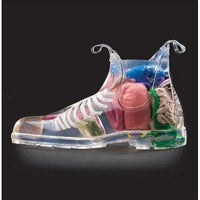 Blundstone The Winter Thermal Boot
The Blundstone Winter Thermal Boot helps you survive winter, come heck or high water. 
Genuine shearling footbeds and Thinsulate insulation keep your toes toasty during the snowy, nasty, cold-as-heck part. 
While waterproof leather, elastic and seams keep your feet dry in the slushy, rainy, puddle part. 
Winter. Bring it on!

Womens/Mens Sizing

Premium waterproof leather.


Fully waterproof boot with waterproof elastic and latexed seams.

Lined with 200 grams of Thinsulate insulation.

Thermo-urethane outsole resistant to hydrolysis and microbial attack.

Polyurethane midsole for comfort. PORON XRD in the heel strike zone to dissipate heel strike shock.

Removable sheepskin footbed for warmth and comfort.

PORON XRD in the heel pad.

Extra set of footbeds.

Leather lined.

Unisex Sizing


SIZING ON-LINE IS AUSTRALIAN.
Be sure to check the Blundstone Sizing Chart for your equivalent North American Size
Sizes: Australian 3-13 (CDN Equivalent: Women's Size 6 to 10 ~ Mens Size 8 to 14)
Color: Rustic Brown
PLEASE NOTE: This boot features a pre-distressed leather that can vary in appearance. The boot you order may be lighter or darker than those pictured here.
Premium Leather
Insulation:

Genuine shearling footbeds and 200g Thinsulate insulation

Round Toe
Medium Width

Blundstone Sizing: RULE OF TOE
Be sure to check the Blundstone Sizing Chart for your equivalent North American Size

All Blundstone styles aside from Women's Series, are Unisex
For Women's subtract 3 sizes from your Canadian Size
For Men's subtract 1 size from your Canadian Size