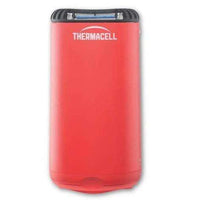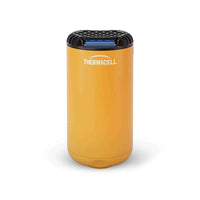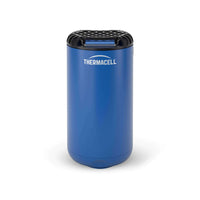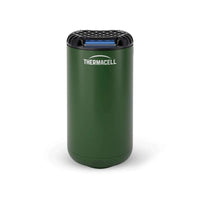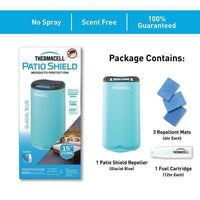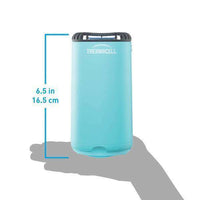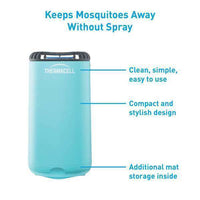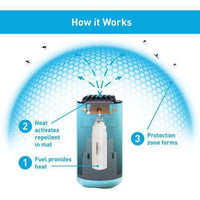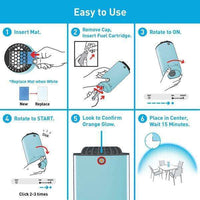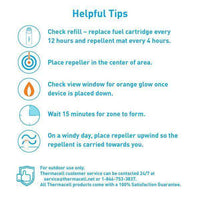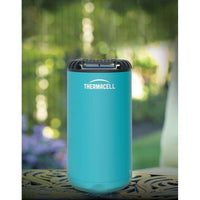 Thermacell Patio Shield Mosquito Repeller
The latest edition to the Thermacell line, Patio Shield Repeller in 6 Vibrant Colors. A compact and stylish device that will look great on any patio or deck while it works to repel pesky mosquitoes. Thermacell protects millions of people from mosquitoes with no messy sprays or lotions, no odors, no noise, no DEET, and no open flames. Turn it On, Mosquitos Gone.

Ideal for use while entertaining. 

15-foot mosquito protection zone.  Turn it on…  Mosquitoes Gone!

No messy sprays or oily lotions. 

No open flame, no smoky or smelly candles. 

Odor-free and DEET-free.

Compact, stylish, designed for use on any patio or deck

Cordless, portable and lightweight

100% Satisfaction Guarantee on all Thermacell products.

Repellent is a synthetic copy of a substance found in chrysanthemum flowers [

Allethrin, a copy of a naturally occurring insecticide]


Package contains: 1 Patio Shield Repeller, 1 outdoor cap, and 12 hours of refills - 3 repellent mats and 1 butane cartridge.


Repeller Size LWH: 3.4" x 3.4" x 6.5" [8.64 x 8.64 x 16.51cm]
Weight: 21.16oz. [0.6 kg]
Creates a 15 x 15 ft [225 sq ft]
Hours of Protection: 12HR
Batteries Not Required
Active Ingredient: D-cis/trans allethrin
Ideal for use while you are gardening, observing outdoor sporting events, and hanging around the backyard

How it Works:
ThermaCELL uses revolutionary, patented technology to dispense a small amount of repellent into the air over a long period of time.
ThermaCELL is powered by an iso-butane cartridge which provides the cordless, portable heat necessary to operate the device (batteries are not needed).
It directs the heat to a metal grill.
A mat saturated with Allethrin, a copy of a naturally occurring insecticide found in chrysanthemum flowers, is placed on top of the metal grill.
The heat generated by the butane cartridge vaporizes the repellent allowing it to rise into the air, creating a 15 x 15 ft (225 sq ft)
"Mosquito-Free-Zone" in minutes.
The repellent is very unpleasant to mosquitoes, but when used as directed, will not harm humans or pets.