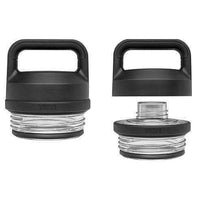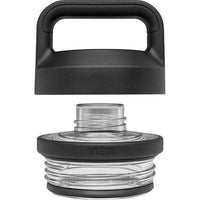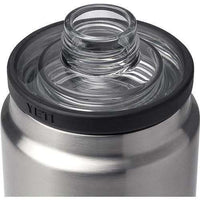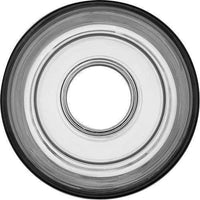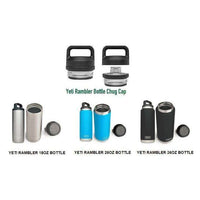 Yeti Rambler Bottle Chug Cap
Get to drinking faster with the Yeti Rambler Bottle Chug Cap. 
It just takes a quick half-twist of the TripleHaul Handle to open and then you're good to go, making it easy to steal a sip without slowing down. 
Its classic spout allows for speedy gulps, plus it's shatter-resistant & dishwasher safe, like the rest of the YETI Rambler accessories. 
And while your friends don't need to chant "chug" as you drink from the Chug Cap, we certainly don't think it hurts to add to the experience. 
TripleHaul cap is simple to get on and off with a large 3-finger loop (also good to attach to a carabiner).


Classic bottle-top design is great for chugging.

Works with Yeti Rambler bottles.

Leak-proof design.

Dishwasher safe and BPA free.


Optional Rambler Bottle Chug Lid goes well with your Yeti Rambler
Yeti 18oz Rambler Bottle, Yeti 26oz Rambler Bottle, Yeti 36oz Rambler Bottle, Yeti 46oz Rambler Bottle and Yeti 64oz Rambler Bottle.
Sizing: One Size
Color: Black/Clear
Use it with: All Yeti Rambler Bottles [18oz/20oz/36oz/46oz]
Material: Shatter-Proof Plastic