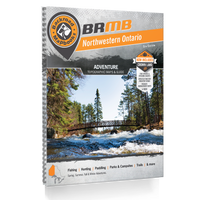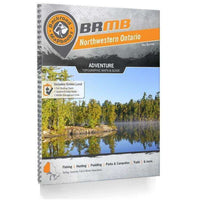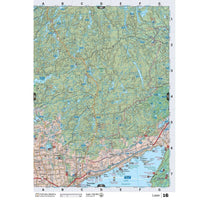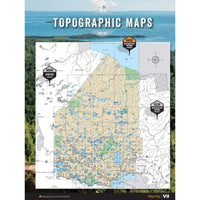 Backroad Mapbook 5th Edition
Discover Canada's Backcountry. 
Introducing the NEW 5th Edition of Backroad Mapbooks. This Backroads Map Book is the go-to source for Road and Recreation maps and activity guides for hiking, fishing, camping, paddling, snowmobiling, AT'ving and more!
With Canada's most detailed topographic and trail maps plus info on hunting, fishing, ATV, and more, our backcountry maps are the ultimate outdoor adventure guide.
Spring - Summer - Fall & Winter Adventures.

Full color maps

GPS compatible

UTM grids and Longitude and Latitude

Road features

Map Legends

Recreational features including:

Snowmobile trails, paddling routes, conservation areas, Provincial Parks

Fishing information

City and park inserts
Spiral book format
Stocked: North Western Ontario - 5th Edition

Topographical Maps: Regional Maps

SCALES: 1:250,000 - 1:500,000 - 1: 1,000,00

Service Directory: Accommodations - Tours & Guides - Sales & Service
Adventures: Backroad - Fishing - Hunting - Paddling - Park - Trail - ATV - Snowmobile -Wildlife - Winter
Trip Planning: Advertisers - Contacts

Fishing, Hunting, Paddling, Parks & Campsites, Trails & More