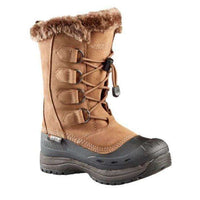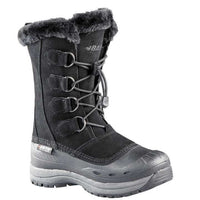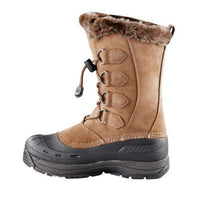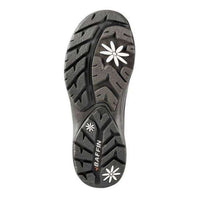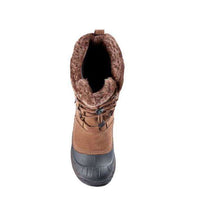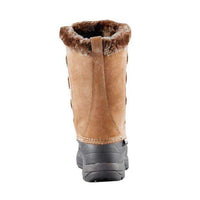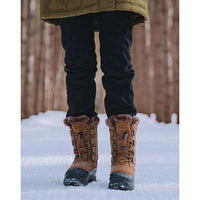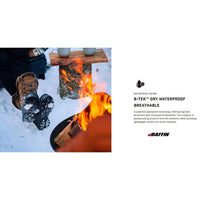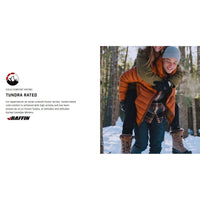 Baffin Womens Chloe Winter Boot (Tundra Rated)
The Baffin Drift Collection; specifically designed for women, combining Baffin's Polar Proven Features w/ Lightweight Comfort! Warm Feet, in styles that prove function can look great too... Harsh winter? So what! The Baffin Chloe is Tundra Cold Rated to approximately -40F [-40C] in active use. Protecting you and keeping you warm against all of the elements. The Baffin Chloe snow boot for women is one of those unique boots that is at home in many places. The Chloe combines an attractive design with the rugged durability and warmth found in other Baffin winter boots. And this combination allows the Chloe to be at home on the farm, on a city bus, in the office, or out in the woods.

Cold Comfort Rating:  Tundra Rated
Approximated Comfort Level:  -40F [-40C]

Women's Specific Fit

For experiences on snow-covered frozen terrain. Tundra Rated cold-comfort is achieved with high activity and has been proven by us on frozen Tundra, at latitudes and altitudes during Canadian Winters

Baffin Drift Series Collection A New Sleeker Look for everyday winter wear during moderate to high activity levels

.
Fit Tip: Women's Style, True to size


UPPER: 

Stylish, suede leather upper with faux fur collar

D-Ring Front Lace Fastening System gives precise fit & makes for easy on-off 

Speed-lace closure with adjustable toggle

Faux-Fur Collar for stylish look

Waterproof/Winterproof Suede Leather Upper  


INSULATION: 

Removable Comfort-Fit multi-layer inner boot system featuring:
Thermaplush soft, next-to-foot wicking layer for warmth
Form-fitting B-Tek Foam lining for comfort
B-Tek Heat lightweight, 4-channel hollow-fibre insulation for high-loft breathability in a broad range of temperatures
Vaporized Aluminum Membrane for energy reflection and heat regulation
PolyWool lining for moisture transfer and evaporation outside of fabric
Hydromax layering for improved moisture management
Diamond Net insulation for wind-resistant protection with a lightweight feel.


BASE: 
Arctic Rubber shell to provide lightweight flexibility, cold-resistance and resilience
EVA midsole for light-weight insulation and cushioning
Polar Rubber outsole for maximized grip and longevity of boot at cold temperatures


PERFORMANCE TECHNOLOGY
Made for Canadian Winters!
Polar Proven Footwear
Baffin Womens Drift Tundra Series Winter Boot
Height: 11 in. [27.94 cm]
Weight: 4.60 lbs. [2.09 kg]

* Based on Women's Size 6

Fit Tip: True To Size
Cold Comfort Rating: Tundra
Comfort Rated: -40F [-40C]
Material: Waterproof Suede Leather Upper
Replacement Liner: [R0023WS]

BAFFIN DRIFT COLLECTION:
The Drift series boasts temperature rated boots suitable for everyday winter wear. Baffin's proprietary inner boot layering guarantee this series to keep you warm during moderate to high activity in temperatures as low as -40F/-40C. With Baffin's base combination of Arctic Rubber, EVA and Polar Rubber, this series is a great multi-use choice for a winter boot. Specifically designed for a women's fit. Timeless styling & a commitment to workmanship make the Drift Series the new standard in Women's active Cold Winter Boots!