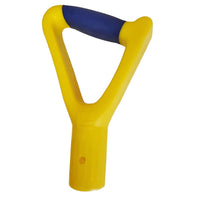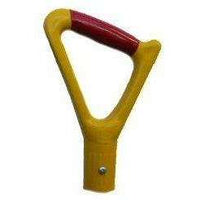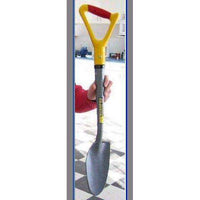 Bushpro Shovel Replacement Ergo D-Grip Handle
The Bushpro Ergo D Grip handle represents what is thought to be a more natural position for ones hand. New planters can easily get used to it but for veteran planters it may be difficult to adjust to. Can be purchased individually or on a shovel be request.
The Ergo D represents the best possible hand position for the planting of thousands of trees each day

Particularly when it is mounted with a slight twist.

1 Season Bushpro Manufacturers Warranty!
Size: One Size

Type: Ergo D-Grip

Colour: Assorted (Yellow)

Material: Made from virgin plastics and built strong to withstand the rigors of tree planting.

Interchangeagle: Our handles are interchangable so if you currently have a Bushpro spade and want to try a different handle you just need to purchase the handle.