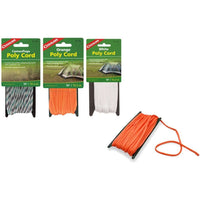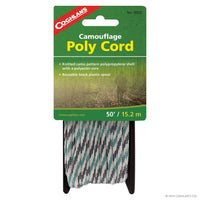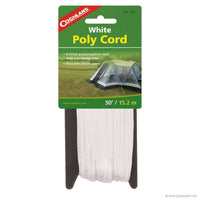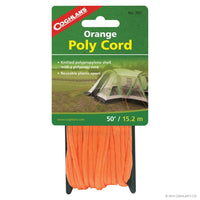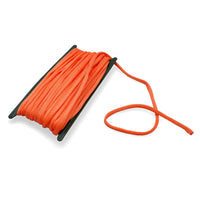 Coghlan's Braided Polypro 6mm Cord 3 Colors
So may uses... 
A braided 6mm polypro hollow cord available in 3 color-ways. 
Convenient reusable spool. 
Guy line, light load tie down, clothesline, general use, light duty cord.
A braided multi filament polypropylene cord on a reusable spool

Available in Camo, Orange and White colors.

0.25 inch diameter [6mm] 

A safe working load of approximately 100lbs.

Available in a 50' [15.2m] length.


* Safe working loads are conservative estimates based on the weight of the rope.
   All ropes should be stored clean, dry and out of direct sunlight.
   Avoid using rope that shows signs of aging and wear.
Colour: Camo, Orange, White

Length: 50ft [15.2m]

Diameter: 0.25in [6mm]

Type: Hollow Core Braided Multifilament Polypropylene Cord

Usages: Guy line, light load tie down, clothesline, general use, light duty