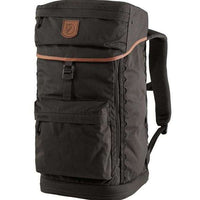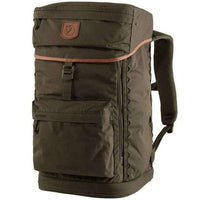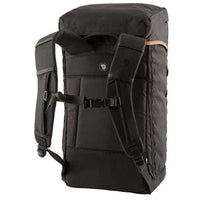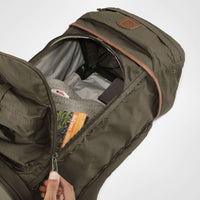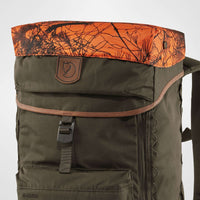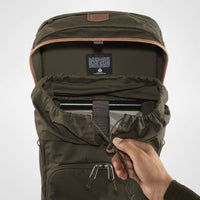 Fjallraven Singi Stubben Backpack
Take a seat! This durable daypack has a built-in frame that lets you sit down and enjoy your surroundings. Now upgraded with sustainable fabric – Fjällräven's durable G-1000 HeavyDuty Eco S – and an updated design that makes it even easier to use. The main compartment has a snowlock but can also be accessed via a zipper at the front. Perfect for hunting, fishing, bird watching etc. when you want to both carry comfortably and have a seat with you.
G-1000 HeavyDuty Eco S with reinforced, waterproof base in nylon.
Top pocket plus built-in seat pad and cover in safety orange.
Main compartment can be accessed from the top or via a zipper at the front.
Daisychain webbing for attachment of extra gear.
Can be expanded with Singi Side Pocket (not included).
Material: G-1000® HeavyDuty Eco S: 65% polyester, 35% cotton, 100% polyamide 500D
Height: 52 cm
Width: 27 cm
Depth: 24 cm
Volume: 27 l
G-1000
Hardwearing
Customisable weather protection with Greenland Wax
Ventilating
G-1000 is our cornerstone material. We use it in everything from backpacks to jackets and trousers. It's a densely woven fabric made from 65% polyester and 35% cotton and, by using Greenland Wax, it's adaptable to a whole variety of different climactic conditions. So with the right care, it'll last for ages and join you on all kinds of adventures.