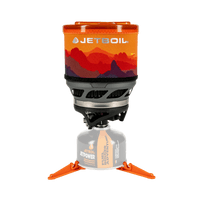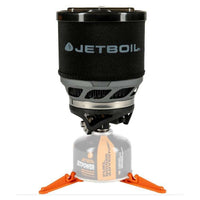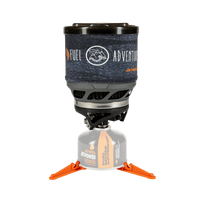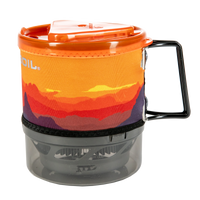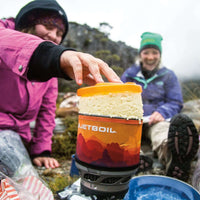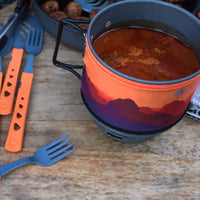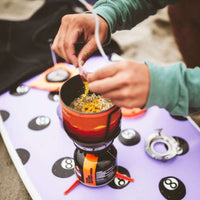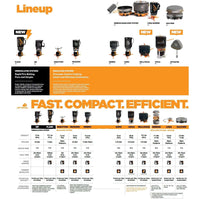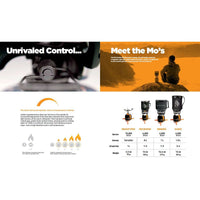 JetBoil Minimo Cooking System
The JetBoil Minimo Cooking System; Built with just you in mind, the MiniMo combines our tried-and-true efficiency and versatility with a convenient form factor. The metal handles and redesigned cooking cup—optimized for a low spoon angle—make it the perfect vessel for personal cooking and eating. 
1 Liter Short FluxRing cooking cup with insulating cozy

Metal handles and redesigned FluxRing cooking cup optimized for a low spoon angle are perfect for personal cooking and eating

Unbeatable simmer control

Clever sideways burner storage minimizes pack space

Regulated for consistent performance down to 20F [-6C]

Convenient, reliable push-button igniter

Drink-Through lid with pour spout and strainer

Bottom cover double as a measuring cup and bowl.

NOTE: Fuel canister sold separately and not available for online purchase


Compatible accessories include Grande Coffee Press, Hanging Kit, Utensils, Skillet and FluxRing Cooking Pot
Fuel Canister Stabilizer included

Jetpower fuel

 sold separately. 

Due to flammable item shipping restrictions, we cannot sell fuel canisters online; they are available at numerous retail stores.

JetBoil MiniMo Replacement Cozy's are available

JetBoil Pot Support are an optional item. They Adapt to the Jetboil burner for use with the FluxRing® Fry Pan & FluxRing® Cooking Pot, as well as a wide variety of traditional pots and pans.


JetBoil Personal Cooking System [PCS]:
REGULATED SYSTEMS: Precision Control Cooking. 
Regulated valves open up to the potential for gourmet cooking and expand cold weather capability.  JetBoil's regulated valves are the most advanced in the backcountry, enabling as little as two minute boils and complete fuel flow control for simmering sauces or gently sauteing your favorite recipes from home... Smart & Delicious Sustenance.  
Type: Personal Cooking
Persons: 1 - 2 Person
Color: Assorted
Usage: Heating & Boiling Water, Melting Snow, Gourmet & Trail Cooking
Best Use: Backpacking, Backcountry, Canoeing, Ski Touring
Fuel Type: Canister, Fuel: Isobutane-propane
Piezo Electric (Automatic) Start: Yes
Item Weight: 14.6 oz [415 g]
System weight excludes fuel stabilizer.
Stabilizer Weight: 0.9 oz (27 g)
Power: 6,000 BTU/h (1.75kW)
Volume: 32 oz [1 Liter]
Boil Time: 2 minutes 15 sec. per 16 oz [1/2 Liter]
(avg. over the life of Jetpower can)
Water Boiled: 12 Liters per 100g Jetpower can
Dimensions: 5" x 6" [127 mm x 152 mm]

Technologies:
WHAT DOES FLUXRING DO?
This patented technology captures the heat of the burner and directs it into the contents of the FluxRing cup or pot, rather than into the air as waste. The FluxRing heat exchanger makes it possible to heat a conveniently shaped vessel with extremely high efficiency.
Speed Freaks + Combustion Geeks
At Jetboil, we're speed freaks, combustion geeks & obsessive engineers fighting the tyranny of inefficiency. From lab table to backcountry bivouac, we're committed to the principle that even the best solutions can be made better. Standing against the acceptance of "Good Enough" we look beyond the limits of current technology to redefine what's possible.