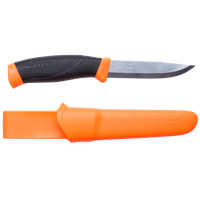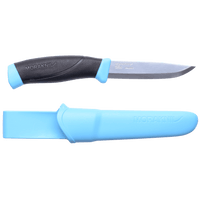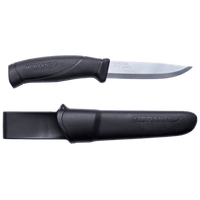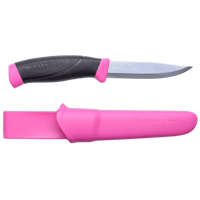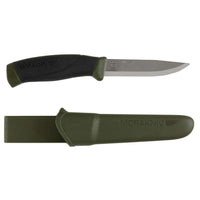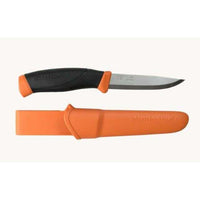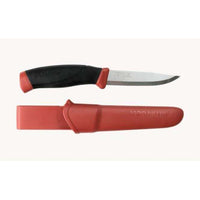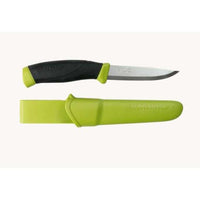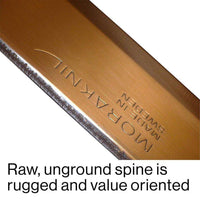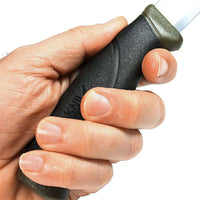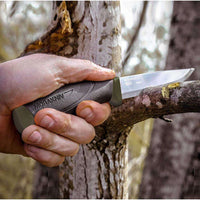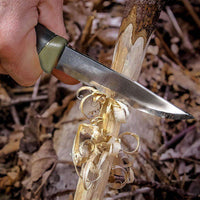 Mora Companion Knife Stainless Steel
Companion is one of our most popular knives, because, as the name suggests, it is such a reliable companion. It works well both as an introductory knife for the younger generation as well as for more experienced outdoor enthusiasts.
Knife with a 2.5 mm thick cold-rolled stainless steel blade.
Scandinavian grind produces a very sharp edge with excellent control of the cut and is easy to sharpen.
Ergonomic handle with patterned high-friction rubber grip gives the feeling of control, making work easier, as if the knife were an extension of your hand.
Color-matching plastic sheath with belt clip.
Color: Assorted
Material: Cold-rolled stainless steel blade
Blade Thickness: 0.10 in. [2.5 mm]
Blade Length: 4.10 in. [104 mm]
Total Length: 9.2 in. [233mm]
Net Weight: 4.13 oz. [117 g]
Not Fire Steel Compatible
Color-matching plastic sheath with belt clip.
Warranty: Limited Lifetime
Usages: Bushcrafter, Outdoor, Camping, Hunting, Fishing, Cottage, Tool Box,
This knife is not fire steel compatible
This means that we have prioritized a sharp and durable edge together with a firm grip, which means that the appearance of the blade back is not given as much space. If you use this knife in contexts other than those intended, remember that it has this unpolished blade back – so it cannot be used with a fire starter.