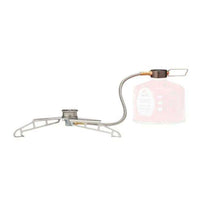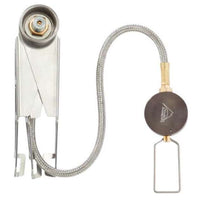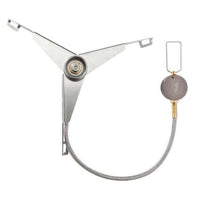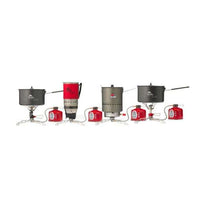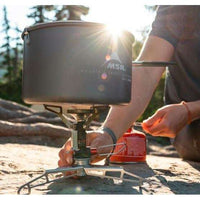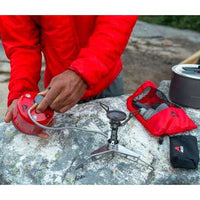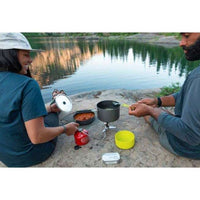 MSR LowDown Remote Stove Adapter
The MSR LowDown Remote Stove Adapter is an upgrade for your canister stove or stove system, allowing it to do more than you ever thought possible. It can turn your tiny, ultralight stove into a group cooking pro or transform a tall stove system into a non-tippy coffee machine on your camp table.
Stable:

 

Low, wide and strong base lowers your stove for more stability on uneven ground or around kids and pets.
Remote Control:

 

Off-stove flame control keeps hands away from burner and hot cookware.
Versatile:

 

Use large pots on a small stove for easier group or gourmet cooking.
Compact:

 

Folding legs and flexible fuel line pack small for easy stowing.
Durable:

 

Made of strong, corrosion-resistant stainless steel.
Lightweight:

 

Weighs 6.2 oz [176 g], light enough for both backcountry and frontcountry pursuits.
Compatible:

 

Works with all* MSR canister-fuel stoves and stove systems (*excluding SuperFly 
Size: One Size
Color: Stainless
Material:

Stainless Steel, Brass, Zinc, Nitrile

Weight:

6.2 oz [176 g]

Dimensions: lwh 5.1 x 1.4 x 1.7 inch [13 x 3.6 x 4.3 cm]
Usages: Camping, Backpacking, Group Camping