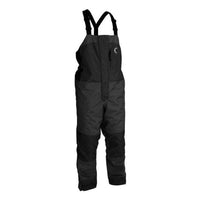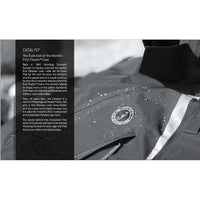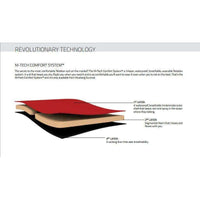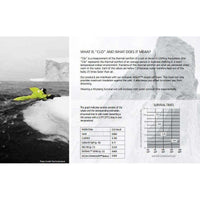 Mustang Survival Catalyst Flotation Bib Pant
These Mustang Survival Pants are designed to integrate with the Catalyst Flotation Jacket and Coat, this flotation pant is fully seam-sealed to provide protection from rain and spray without the clammy feeling of traditional flotation pants. 
When worn in combination, the Catalyst Flotation Coat or Jacket and Catalyst Flotation Pant provide an immersed Clo Value of 0.17.

M-Tech Comfort System provides unparalleled range of motion and mobility

Waterproof, breathable, laminate outer shell

Outer shell is waterproof to 10,000 mm with vapour transmission rate of 5,000 g/m2 per 24 hrs

Field tested by law enforcement, aquaculturists and fishermen

Durable Cordura knee reinforcements

Fleece-lined hand warmer pockets

Adjustable suspenders

Zippered legs for easy donning over boots

Provides additional flotation and hypothermia protection (immersed Clo 0.17 when worn with the Catalyst Jacket)
Sizing: S - 3XL (Oversize: 3XL Surcharge)
Color: Carbon Black
Approval: NO
Recommend for:

Fishing, Sailing, Boating, Hunting, Snowmobiling, Industrial Marine, Law Enforcement, Public Safety, Coast Guard

Technologies:
CLO VALUE:
Did you know that being submerged in cold water for just 20 minutes can lead to hypothermia, unconsciousness, and even death?
How long a person can survive in cold water primarily depends on the water's temperature, exposure time, and the thermal insulation of the victim's protective clothing. The insulation within clothing is measured with the unit "Clo." By determining the rate at which heat is lost from the body, as well as the difference in temperature between the skin and the water, predictions can be made of the rate a person's body temperature will drop when submerged in water.
For example, one "Clo" represents the thermal comfort of an average person in business clothing in a room temperature indoor environment. Fractions of this thermal comfort are what are perceived when worn in the water, because water transfers heat out of the body 25 times faster than air.