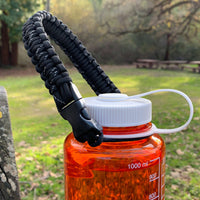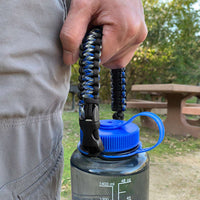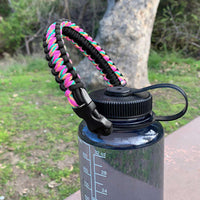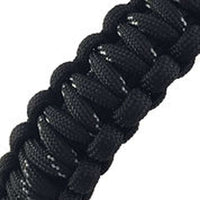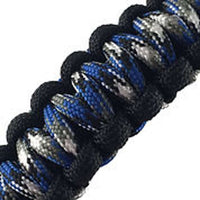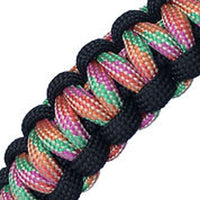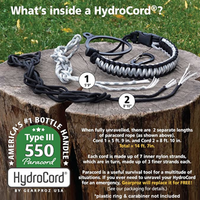 Nalgene HydroCord Handle for 32oz Wide Mouth Nalgene Bottles
Providing a secure and convenient way to carry your Nalgene bottle, this handle is made with 550 military grade parachute cord. 
Constructed with high quality, military grade paracord for Nalgene 32oz wide mouth water bottles. America's #1 in paracord water bottle handles. Available in 3 colors.
Durable construction and designed for comfort. At school, at work, or in the outdoors, our water bottle handle strap helps you carry more while dropping less

Easy to remove and clean after rugged use, this paracord water bottle handle will become an essential piece of your backpacking gear, hiking gear and camping accessories. Having your water bottle with you is the key to hydration
HydroCord, a military grade, high performance paracord handle for water bottles, doubles as a handy survival strap. If you have to unravel the cord in an emergency situation to tie knots, throw a line, etc. we will replace your handle for free.
Color: 3 Colors
Material: handle is made with 550 military grade parachute cord.
Fits: 32oz [1L] Wide Mouth Nalgene Bottles Only
Usages: Carrying, Survival