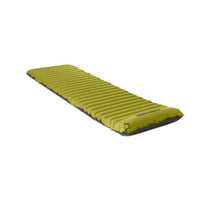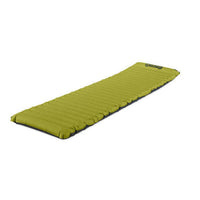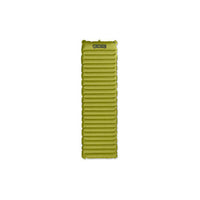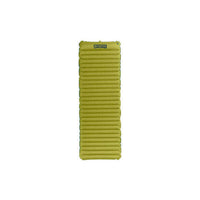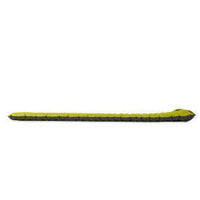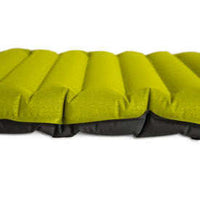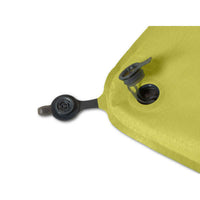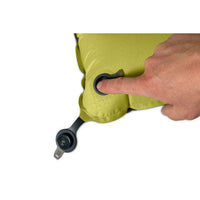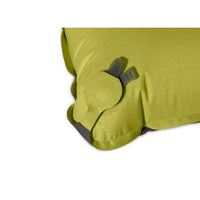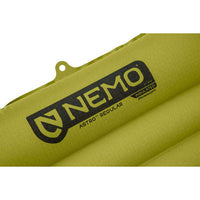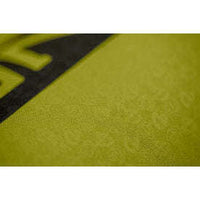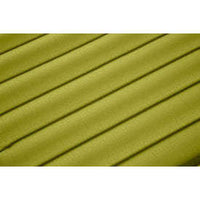 Nemo Astro Insulated Sleeping Pad Updated (2 Sizes)
Nemo Astro brings lightweight comfort, durability, and much-appreciated slumber to any overnight adventure. This updated model features a full suite of more sustainable materials, with a 100% bluesign certified, 75D recycled polyester fabric shell and 100% post-consumer recycled Primaloft insulation
The Astro maintains its legacy lateral baffles, which are more comfortable and prevent the pad from curling under the body. The Pillow Baffle at the head end bolsters your camp pillow and helps it not slide off in the middle of the night. Our super-efficient Vortex pump sack works seamlessly with our Laylow zero-profile, micro-adjustable valve for easy inflation and personalized comfort, and helps keep moisture out of your pad. Astro makes a great go-to pad for adventures anywhere.
Available in a regular and long length for all body types
Included

 

Vortex™ pump sack

 

provides easy and fast inflation, saves breath at elevation, and minimizes moisture entering the pad.
100% bluesign® APPROVED, 75D recycled polyester shell fabric.
Plush 3.5" thickness

 

for smoothing out uneven ground.
Pillow Baffle

 

helps keep your pillow in place and adds loft at the head.
Packaging is made from recycled materials and is

 

100% recyclable.
Insulated models feature

 

Primaloft® 100% PCR synthetic insulation.
Lateral baffles

 

feel more comfortable under arms and legs and resist curling.
Laylow™

 

zero-profile, multifunctional, micro-adjustable valve is flush to the pad and allows fine-tuning of comfort.
An

 

R-value of 1.5

 

makes Astro a perfect warm weather pad, while the Astro Insulated

 

R-value of 2.6

 

provides three-season comfort for a range of adventures.


Color: Birch Bud
Type: Insulated
Shape: Rectangular
R-Value 2.6 [ASTM Standard F3340-18]
Temperature: 15F to 25F [-9 to -4C]
Thickness: 3.5 in [9 cm]
Fabric:

75D 100% PCR PU Polyester, Bluesign Certified

Insulation: Primaloft 100% PCR
Valve: Laylow Multi-Valve
Included: Compression strap, Drawstring stuff sack
Usages: All Season Camping, Backpacking

REGULAR:
Minimum Weight: 1 lb. 8 oz [690 g]
Packed Weight: 1 lb. 10 oz [730 g]
Dimensions: 20 x 72 inch [51 x 183 cm]
Packed Size: 8.5 x 4.5 inch [22 x 11 cm]

LONG WIDE:
Minimum Weight: 1 lb. 15 oz [890 g]
Packed Weight: 2 lb. 1 oz [930 g]
Dimensions: 25 x 76 inch [64 x 93 cm]
Packed Size: 9.5 x 4.5 inch [24 x 11 cm]

Technologies:
LAYLOW MULTI-VALVE incorporates; New Zero-Profile, Multi-Functional, Micro-Adjustable Valve with fast deflation.
Unlike typical vertical baffles, lateral baffles prevent the sides of the sleeping pad from curving around your body.
The Large Pillow Baffle at the head end of the pad ensures that your pillow doesn't slide off in the middle of the night, and gives a couple extra inches of height for supreme sleeping comfort.
Primaloft 100 % PCR Synthetic Insulation inside the pad stops heat loss to keep you warm on cold nights.
Winners of the prestigious Editors Choice 2011 Backpackers Award, Top Pick Outdoors Award and the Best of Gear B.I.G. award.
R-VALUE: Tested to the new ASTM Standard (ASTM F3340-18) ensuring standardized comparisons for thermal resistance of heat loss.