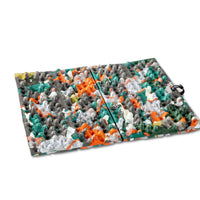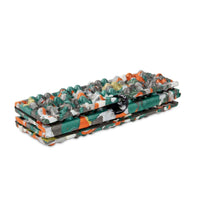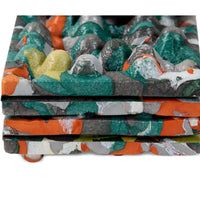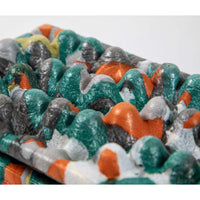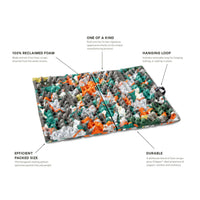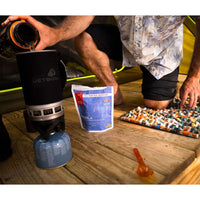 Nemo Chipper Reclaimed Closed-Cell Foam Seat Pad
More than just a lightweight & easily packed seat cushion, Nemo Chipper is also a big step in sustainable manufacturing. Made entirely from reclaimed & remolded PE foam scraps from our sleeping pad production, we're reducing our footprint and making a fun, unique, and extremely resilient product.  A Seat With a Story That Will Make You Smile
Versatile companion for backpacking, gardening, travel, festivals, day trips, and sporting events.

Chipper closed-cell foam seat is made entirely from foam scraps diverted from the waste stream.

A deliberate blend of foam scraps gives Chipper ideal properties of support, comfort and resilience

No two Chipper pads are exactly alike! Each one has its own signature appearance thanks to the unique manufacturing process.

The hexagonal nesting pattern in the design of Chipper optimizes packed size and weight.
Size: One Size

Color: Assorted (Wabi Sabi)

Fabric: Recycled PE Foam

Insulation: Closed-Cell Foam

R-Value: 2

Thickness: 1 inch [2.5cm]

Weight: 5.6oz [160g]

Dimensions: 13 x 17 x 1 inch [32 x 42 x 2cm]

Packed Size:

12.5 x 4.0 x 2.5 in [32 x 10.5 x 5.7 cm]

Usages: Camping, Workouts, Canoeing, Biking, Touring, Backpacking



SUSTAINABLE
By reclaiming foam remnants from our pad manufacturing, in the first year of production we are able to keep 8.8 tons of scrap foam out of the waste stream and 48 tons of carbon dioxide out of the air compared to using virgin materials. We picked just the right blend of reclaimed scraps to give Chipper™ excellent support and resilience. And utilizing the hexagonal nesting pattern from our Switchback™ pad, we were able to optimize for packed size and weight.