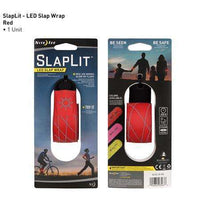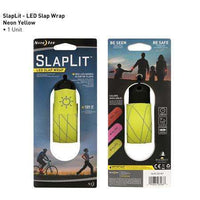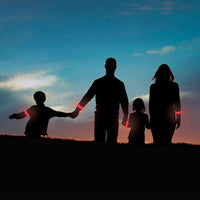 Nite Ize SlapLit LED Slap Wrap Light
Oh Slap! The sleek new design of the SlapLit just made it even more fun, functional and fantastic. Safety has never been so fun - stay visible with the entertaining and easy to use, bright LED SlapLit. When you want to be safe and visible enjoying your nightly run but want to feel like a kid again, the SlapLit has you covered. Just like a traditional slap bracelet, but with one very important difference - a bright, easy-to-activate LED to keep you illuminated at night. 
New sleek, seamless design

Bright red LED for active illumination -glow and flash modes

Passive high visibility reflective pattern

Perfect for after-dark lawn games; running, walking, or cycling at night; and outdoor evening concerts and events.


Use & reuse countless times

The SlapLit can be straightened with a simple twist of the thumb & stored flat, or used as an LED marker beacon.
Color: Assorted
Light: LED
Run Time: 100 Hours
Batteries: 1 x 2032 3V lithium coin cell included
Dimensions: 13.8" x 1.4" x 0.3" [349mm x 34mm x 8mm]
Weight: 1.2 oz. [34 g]