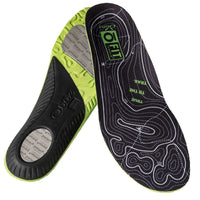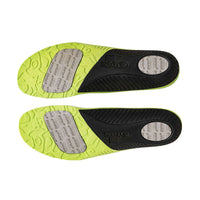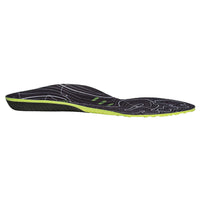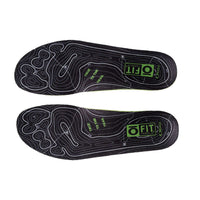 Oboz O Fit Insole Plus II
Add a touch of Oboz to any shoe, or make your old boots feel like new again.
The O FIT Insole® Plus II has the same fit that we all love, but now has Cleansport NXT odor control, cushioning pods updated with Poron Vive for fatigue mitigation, as well as our ACT (Adaptive Cushioning Technology) in the forefoot. Plus the new top sheet design blurs the lines of topography and footprints. All of this combined to make our best and most supportive insole to date.
Insole Sizing:
XXS: W's US shoe size 5.5 - 6.5
XS: W's US shoe size 7 - 8
S: W's US shoe size 8.5 - 9.5 / M's US shoe sizes 7 - 8
M: W's US shoe size 10 - 11 / M's US shoe sizes 8.5 - 9.5
L: W's US shoe size 11.5 - 12.5 / M's US shoe sizes 10 - 11
XL: M's US shoe sizes 11.5 - 12.5
XXL: M's US shoe sizes 13 - 14
Fit Notes: Our anatomically-designed insole maximizes stability and support with a medium arch and deep cushioning heel cup.
Upper: – EVA Glory's GreenFit open cell PU foam blended with NANO bamboo charcoal and green tea powder, Poron Performance Midfoot + Heel Pods,, Bios-based Rigid Arch/Heel EVA, polyester top sheet featuring Cleansport NXT™ anti-odor
Width: Standard - Men's standard width is C in the heel and D in the forefoot. Patterns and materials in a given model may influence fit. We always recommend trying our footwear to ensure the best possible fit.
Volume: Standard Shoe — Medium volume feet tend to be standard width with some combinations of high and/or low arches and a high and/or low instep.