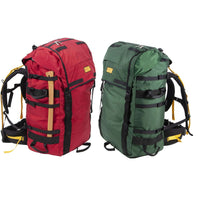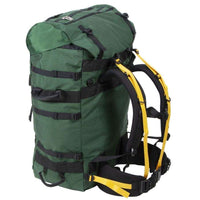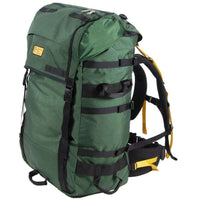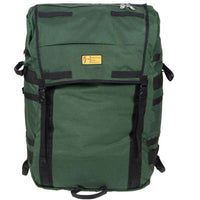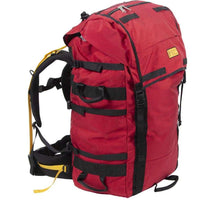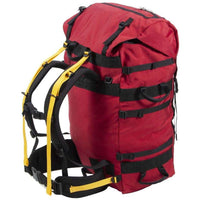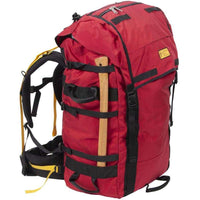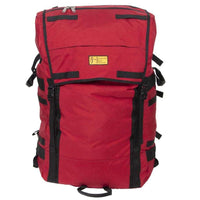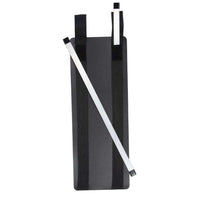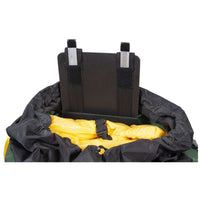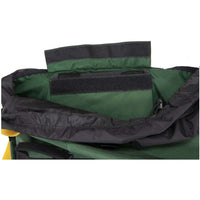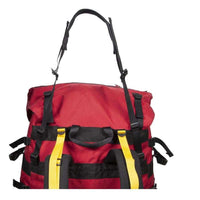 Recreational Barrel Works 92.5 - 125 Litre Expedition Canoe Pack
Portage your gear comfortably and securely over the roughest portage trails. The Recreational Barrel Works 92.5 - 125 Litre Expedition Canoe Pack is designed to work hard and perform up to the highest expectations. Loaded with features that will be appreciated every time you travel to your favorite paddling destinations or adventures into new lands. A rugged full featured pack at a reasonable price. RBW Dry Bags are a perfect option for keeping all your possessions dry!


92.5 - 125 Litre Volume

Current Inventory is pre-2023 Expedition Pack Enhancements

Extra comfy padded shoulder straps and hip belt.
Full length foam pad in the back panel means your gear is not digging into your back.
5 padded handles front, back & sides for easy handling.
Yellow adjustment straps are easy to see on hip belt and shoulder straps.

Side compression straps and bottom pockets.
Large zippered lid pocket opens easily even under tension.
Adjustable sternum strap.
Top cuff under the lid for extra volume.
Daisy chains on lid to attach extra gear.
Double fabric layers in the bottom for durability.
Reinforcement on – handles, shoulder strap & hip belt.
Other Exciting Recreational Barrel Work Options!
2023 Expedition Pack Enhancements:
2 additional handles on the sides, closer to the bottom of the pack and just below the pocket opening will be introduced as supply comes available.
A new large pocket on the inside (backpad side) that can fit an optional internal frame sheet (sold separately).  Paddlers wanting an internal frame canoe pack will have this available at an affordable price.
Size: 92.5 - 125 Litre
Color: Green or Red
Weight: 3.75 lbs [1.70 kg]

Material: 1000 Denier Nylon

Volume: 5643 – 7628 cu in [105-125 Litres]

Attic/Cuff Volume: 1690 cu in [27.7 Litres]

Lid Pocket Volume: 293 cu in [4.8 Litres]

Dims. Body: W: 19in [48.3cm] ~ D: 11in [27.9cm] ~ H: 27in [68.6cm]

Dims. Cuff: W: 19in [48.3cm] ~ D: 9in [22.9cm] ~ H: 8in [20.3cm]

Dims. Lid Pocket: W: 13in [33cm] ~ D: 3in [7.6cm] ~ H: 15in [38.1cm]

Usages: Canoeing, Boating