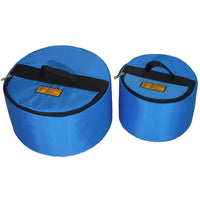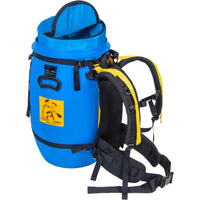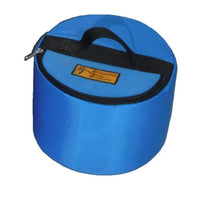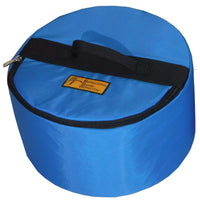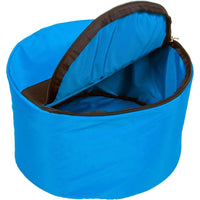 Recreational Barrel Works Barrel Cooler
This insulated Recreational Barrel Works canoe barrel cooler is shaped to fit inside your 60L, 30L or 20L barrel. The zippered lid opens easily to ease your access to the cooler contents. The Barrel Cooler keeps fresh and frozen foods longer and helps protect perishables or squishable items from the tough journey so they are yummy when you want them.


Insulated plus a robust walled support structure that keeps the cooler and contents from getting squished.

Zippered lid hinges in the middle for easy access.

Easy wipe out cleaning or toss in the washing machine.

Large Cooler fits in a 60L barrel.

Small Cooler fits in a 20L barrel and 30L barrel and a 60L barrel.


Sizing: 2 Sizes (20/30L Barrel), (60L Barrel)
Color: Glacier Blue

Fabric: Heavy 200D pack cloth

20L / 30L Barrel Cooler Specifications:

Height: 6.7" [17 cm] ~ Diameter: 9" [23 cm]

Weight: 9.7oz [275 g] ~ Volume: 430.8 cu in [12.72L]

60L Barrel Cooler Specifications:

Height: 7" [18 cm] ~ Diameter: 12" [30 cm]

Weight: 17.6oz [500 g] ~ Volume: 776 cu in [7.06L]

Usages: Used with all Canoe Barrels for keeping your goods fresh and cooler longer.