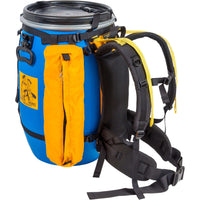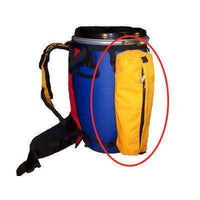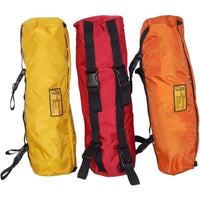 Recreational Barrel Works External Pouch
The Recreational Barrel Works Barrel Canoe Barrel Pouch is great for items that you want to keep handy, such as rain-gear, snacks, sun-screen, toilet-paper or first-aid items. Also handy for items you want kept outside the barrel, such as stove fuel.


Fits on a 60L or 30L barrel Harness.

Also fits on any pack with side compression straps.

A tubular pouch with a zipper down the side that attaches to your barrel harness by quick release buckles.

Quickly and easily detaches and re-attaches to your barrel.

Can also be used on a pack by using the daisy chain webbing opposite the zipper.


Size: OS
Color: Assorted

Fabric: Heavy 200D pack cloth

Volume: 375 in² [6.15 Litres]

Length: 17 inches [43cm]

Diameter: 5 inches [13.5cm]

Usages: For use on your Expedition Barrel Harness or any Backpack with side compression straps. Great for storing stoves and fuel