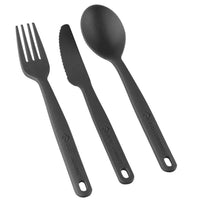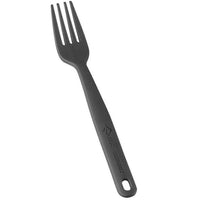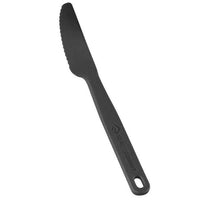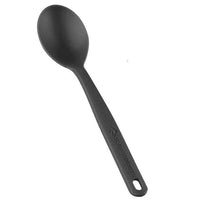 Sea to Summit Camp Cutlery Utensils Individual Bulk
An affordable answer for backcountry utensils. 
Purchase your Sea to Summit utensils individually; Knife, Fork or Spoon. 
High Quality, Durable, Ultra Light and Ergonomic. 
The BPA-Free Polycarbonate Utensils are a great solution for feeding the whole family.


Individual Purchase

Knife, Fork, Spoon

High Quality, Durable, Ultra Light, Ergo dynamic

Affordable utensils which are light yet almost unbreakable

Heat-stable - so the utensils are ideal for stirring backcountry meals

Polycarbonate, BPA-Free


CAMP KITCHEN A well thought out camp kitchen takes the hassle out of backcountry meal prep. From water storage to utensils, to the plates you eat off of, we have distilled these seemingly simple pieces of gear down to highly functional form.
Colour: Light Grey

Items: Knife, Fork, Spoon, Spork

Material: BPA-Free Polycarbonate durable, ultralight plastic

Usages: Group Camping, Backpacking, Outfitting