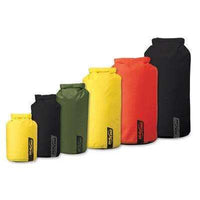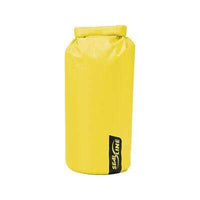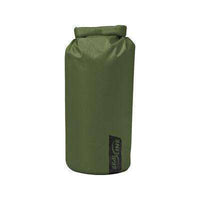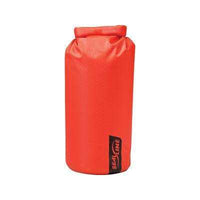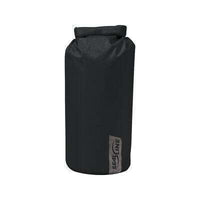 SealLine Baja Dry Bag 6 Sizes
Proven on both water & land-based adventures around the world, SealLine Baja Bags provide versatile and durable protection. Made with 19 oz. vinyl sides and a heavy-duty 30 oz. bottom, they can withstand just about any abuse Mother Nature, or your crew, can dish out. Baja Bags close with their Dry Seal roll-top Closure and have an attached D-ring for securing inside a raft or on top of a luggage rack. Available in six sizes.
Waterproof: Constructed with 100% waterproof materials to deliver protection in waterlogged environments.


Heavy-duty: Rugged vinyl-coated materials stand up to heavy use on both water and land.


Durably constructed: Fully welded seams result in stronger and more durably waterproof construction compared to sewn-and-taped seams.


Confident roll-top closure: Our original DrySeal  closure design amplifies waterproof protection.
Sizing: 5L, 10L, 20L, 30L, 40L, 55L
Weight: 7oz [200g], 11oz [310g], 14.5oz [410g], 1 lbs4 oz [570g], 1 lbs8 oz [680g], 1 lbs12 oz [800g]
Width: 7 in [18cm], 8 in [20cm], 9 in [23 cm], 11 in [28 cm], 13 in [33 cm], 13 in [33 cm]
Height: 8 in [20 cm], 14 in [36 cm], 16 in [41 cm], 19 in [40 cm], 20 in [51 cm], 25 in [61 cm]
Volume: 280 ci [4.5 L], 620 ci [10 L], 1170 ci [19 L], 1950 ci [32 L], 2400 ci [40 L], 3310 ci [54 L]
Materials: 1000D 19 oz vinyl-coated polyester body, 1000D 30 oz vinyl-coated polyester bottom
Waterproof, Rounded Bottom for easy storage and stacking

Technologies:
The Sealline Baja Dry Bag is Seallines most popular, all-purpose dry bag ever.
The Number 2 Watertight Rating withstands quick submersion and will float if dropped in the water... Canoeing, Kayaking, Boating, Cycling... Anything Anytime