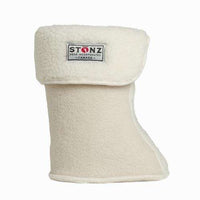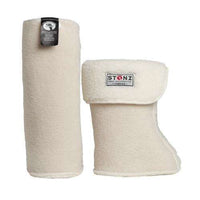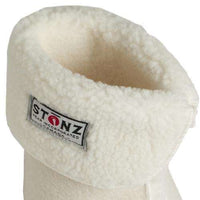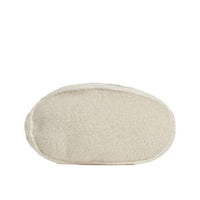 Stonz Sherpa Fleece Liner Clearance
These versatile, ivory Linerz will coordinate with any of Stonz boy or girl bootie designs while keeping little ones warm and comfy. 

An extra layer of warmth for Stonz Booties

High-quality, Sherpa-fleece adds extra layer of warmth inside the same-sized Stonz Booties

Top of the Linerz can either be folded over the bootie or left tall for extra warmth under pants.

Machine wash and dry.

Made in Canada.


"I absolutely love your products. I was thrilled when the Linerz were added since we live in the north. I had to ensure his feet would stay warm, and your products definitely warm his toes." - Leanne
Sizing: Small - XLarge
Colour: Unixex Ivory White colour alows them to be worn with all design
Quality Made in Canada Sherpa Fleece

*NOTE*
Linerz will take up space inside booties making them fit slightly smaller