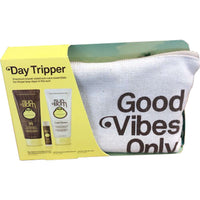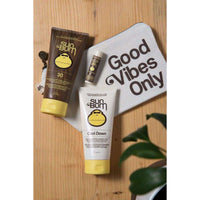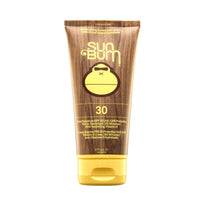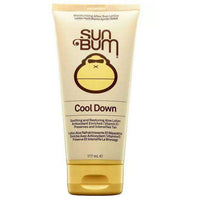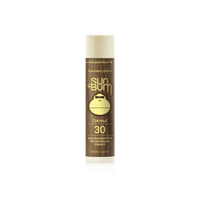 Sun Bum The Getaway 3 Pack Sun Care Essential Kit
Sun Bum premium Travel-Sized Sun Care Essential Kit; The Getaway Day Tripper Set features premium sun care essentials for those lazy days in the sun.  The SPF 30 Moisturizing Lotion and Coconut Lip balm have broad spectrum UVA/UVB protection and are enriched with antioxidant Vitamin E for skin protection from head to toe. The Cool down lotion restores and protects sun damaged skin, as well as prevents peeling for a longer lasting tan. Enjoys your summer days worry free! Trust the Bum.
Original Sun Care  This is the stuff we use everyday. It's the formula that started it all. People say it smells like summer. We like that. Whether we're spending a lazy day at the beach or hangin' out on the back porch, our Original formula is definitely our fav...
3 Pack Kit Contains
Dermatologist Tested
TSA & Sonny Approved

(1) SPF 30 Moisturizing Sunscreen Lotion - 177 mL

(1) SPF 30 Sunscreen Lip balm, Coconut - 4.25 g
(1) Cool Down After Sun Lotion - 177ml
Super cute canvas bag
Perfectly fragranced by Sun Bum, they smell of summer with a touch of coconut.
UVA/UVB Broad Spectrum Protection
Made by the beach pros at

 

Sun Bum.
Products are paraben-free, gluten-free, cruelty-free and do not contain oxybenzone.
Water resistant (up to 80 minutes). 


Product Friendly Trust the Bum
Paraben Free / PABA Free

Oil Free

Gluten Free

Cruelty Free

Hypoallergenic

Reef Friendly
Original Formulation:
Application: Tube Lotion 6oz [177ml] & Lib Balm Stick
Approval: DIN Canada
Features: UVA / UVB Broad Spectrum Protection, Water Resistant/80 Minute

Antioxidant Enriched (Vitamin E),

Usage: Beach, Holidaying, Sun Bathing, Boating, Travelling, Walking, Hiking, Running, Skiing, Snowshoeing, Snoboarding, Working Outdoors, Playing Outdoors...