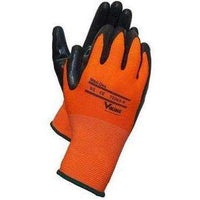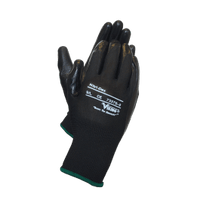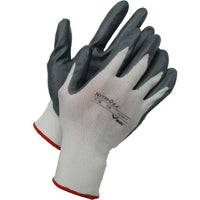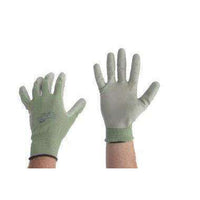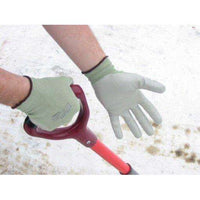 Viking Nitri-Dex Seamless Knit Breathable/Wear Resistant Work Gloves
Excellent for use in assembly and repair work on electric appliances, mechanical maintenance, engineering and construction work. 
Great dexterity, lightweight, breathable, seamless, non bulky. 
Nitrile palm dip on seamless polyester knit. 
Superior grip in oily applications, flexible , comfortable, and breathable. 
6 times the wear of split leather. 
Meets EN388 standard.

Textured Nitrile Palm over Seamless Ply/Cotton Knit

Breathable Stretch Knit Wrist and Back for comfort

Contour Fit for Excellent Dexterity & Gripping Power

Nitrile Palm for Puncture, Wear & Liquid Protection

Machine Washable!

Tree Planting, Gardening, Camp & Cottage, 
Sizing: Small to X-Large
Assorted: Florescent Orange, Grey
Compliance: EN388
Abrasion Resistance: 4
Blade Cut Resistance: 1
Tear Resistance: 2
Puncture Resistance: 1