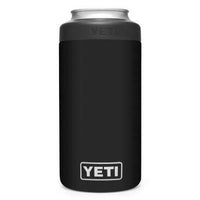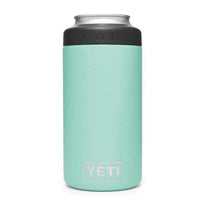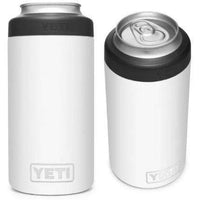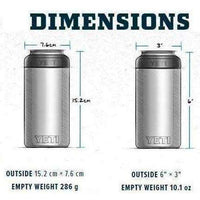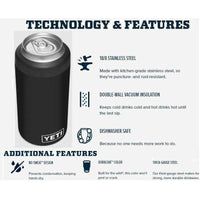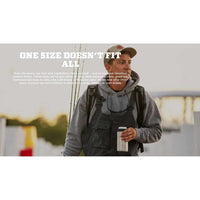 Yeti Rambler 16oz Colster Tall Boy Can Insulator
The Yeti Colster Tall Boy 16oz. [473ml] size is a perfect fit for bigger cans (like craft beers), keeping the last sips as good as the first. Our new Tall Boy Can Insulator Load-and-Lock Gasket requires an easy quarter-turn to secure your drink in place. And just like the original, double-wall vacuum insulation is how your drink stays icy cold, so you can enjoy a cold craft brew even when the sun's blazing. Finally after years of asking a Colster for a Tall Boy. Yeti Barware. Yes we still carry the Colster 2.0 Small Boy Can Insulator for Regular Beer Drinkers!
Yeti Rambler Barware

 

is over-engineered to make sure no party is dampened by lukewarm drinks or dripping glasses. Cocktails should stay on the rocks and brews should taste straight-from-the-fridge cold no matter how sunny it is or how long you savor it. Recommended drinking vessels for every celebratory occasion.

18/18 Stainless Steel: Made with kitchen-grade stainless steel, so they're puncture- and rust-resistant. Virtually puncture and rust resistant
Double-Wall Vacuum Insulation: Keeps cold drinks cold and hot drinks hot until the last sip.
No Sweat Design:  Your hot drinks stay hot without burning your hands, and your cold drinks stay cold without leaving a mark.
Quick-Turn Lid: Quick turn top gasket is easier for opening & closing 
Dishwasher Safe: Because no one needs more work to do.
Thick-Gauge Steel: Our thick-gauge steel makes for strong, more durable drinkware.
Load-And-Lock

 

Twist off Gasket

 

keeps your bottle or can securely in place
Duracoat Color: Built for the wild, this color won't peel or crack.
Color: Assorted & Seasonal Selections
Available in Stainless and DuraCoat colors.
Volume: 16oz [473ML]
Dimensions: 3.0" × 6.0" [7.6 x 15.2 cm]
Weight Empty: 10.1oz [286g]
Material: Durable 18/8 stainless steel and No Sweat Design
Tall Boy Craft Beer cans, longneck bottles, sparkling water
Great for the Beach, Camp, Cottage, Boat, Back Yard, Beach and BBQ