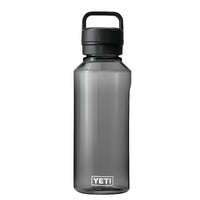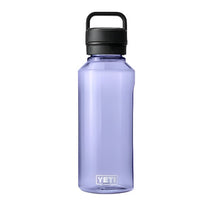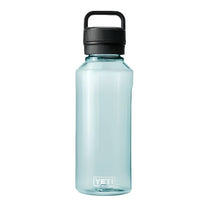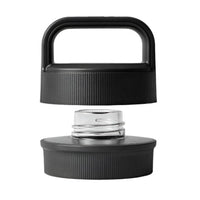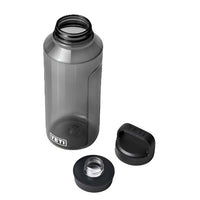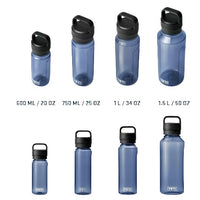 Yeti Yonder 1.5L Water Bottle
Our 1.5 L plastic water bottle is ideal for bringing a day's worth of water. The Yonder 1.5L water bottle was strategically engineered to be both lightweight and shatter resistant, allowing you to bring your most important resource to new heights while keeping your pack light. The Yonder bottle features BPA=free material with 50% recycled content, and the 100% leakproof Yonder cap features our intuitive two part system for easy chugging.
Made from BPA-Free 50% recycled plastic
100% leakproof
50% lighter than Rambler® Bottles
*DO NOT use the Yonder Bottle and Cap with hot, or carbonated beverages or use as storage for food or perishables.

BPA-free bottle with 50% recycled material
Dishwasher safe
100% leakproof
Clip-on carry: slip it through a backpack strap or clip it onto a carabiner to take water just about anywhere
External dimensions: 7.9 cm x 28.2 cm (3.1 in. x 11.1 in.)
Empty weight: 0.33 kg (0.74 lb.)