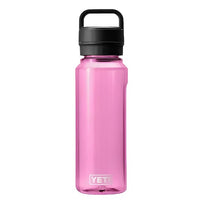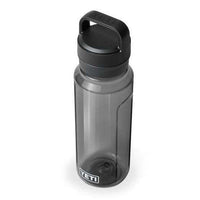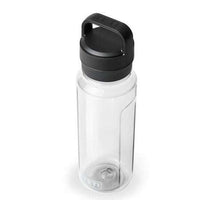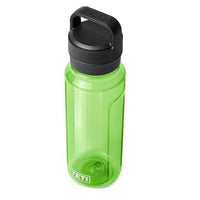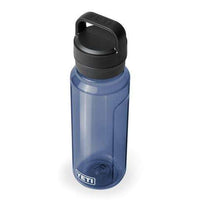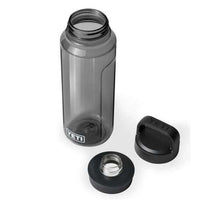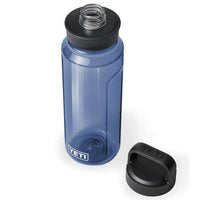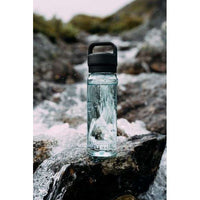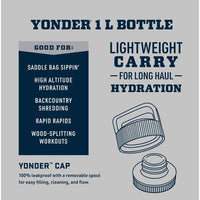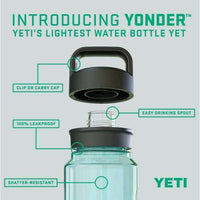 Yeti Yonder 1L Water Bottle
The perfect combination of light and durable
If you can get there, now your water can too. The YETI® Yonder
™
750mL / 25oz
Water 
Bottle was strategically engineered to be both
lightweight and
shatter resistant
, allowing 
you to haul essential hydration further and higher. But a bottle is only as good as its top, 
which is why the YETI® Yonder
™
Cap is 100% leakproof and provides quick sips 
through the spout or opens up wide for re
fills and washing.
A YETI
-
tough, non
-
insulated plastic water bottle.
Made with

durable and safe BPA

-

free material.

Lightweight bottle clips on for carrying H20 on the go.

100% leakproof, so you can carry it with confidence.

Dishwasher safe, because no one needs more work to do.

BPA

-

FREE - 

While staying durable and safe.

DISHWASHER SAFE - 

Because no one needs more work to do.

100% LEAKPROOF - 

Carry it with confidence.

CLIP-ON CARRY - 

Slip it through a backpack strap or clip it onto a carabiner to take water just about anywhere.
Please note: Do not use this Yonder® Bottle and Cap with hot, or carbonated beverages or use as storage for food or perishables
Measurement and Specs
External Dimensions
7.9W x 28.2H CM (3.1"W x 11.1"H IN)
Empty Weight
Capacity