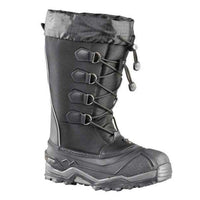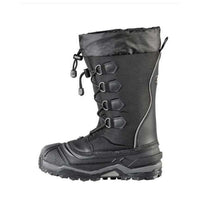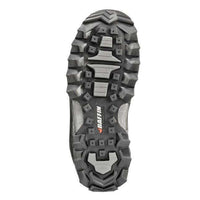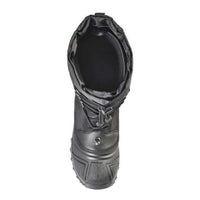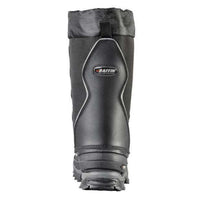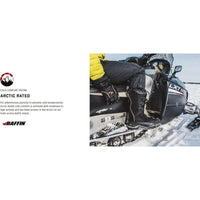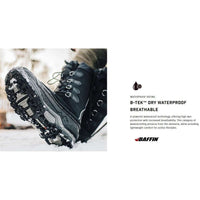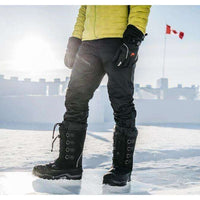 Baffin Mens Icebreaker Winter Boot (Arctic Rated)
The Baffin ICEBREAKER winter boots excel in even the coldest, harshest environments & is rated for adventurous pursuits in extreme cold temperatures. Arctic Cold Rated to approximately -94°F [-70°C] in moderate to high usage, they'll fight freezing temperatures, icy terrain and the deepest snowdrifts. The Epic Series represents the newest advancement in a technical, lightweight expedition worthy boot. We have shaved grams: improved the grip; expanded the toe box for a more comfortable fit & toughened the shell to give the ultimate in comfort and performance. Cold rated in active use, this group of boots will take you through the toughest winter activity while keeping you warm & managing the moisture you generate.

Cold Comfort Rating: 

 

Arctic Rated
Approximated Comfort Level:  -94F [-70C]
Baffin Arctic Rated Series Collection For adventurous pursuits in extreme cold temperatures. Arctic Rated cold-comfort is achieved with moderate to high activity and has been proven in the Arctic on our treks across Baffin Island.
Fit Tip: Mens Style, True to size


UPPER: 
Waterproof seam-sealed nylon upper construction

Multi D-Ring Lace Fastening System for a snug fit

Nylon Locking Drawstring collar for deep snow protection


INSULATION: 
Removable Comfort-Fit multi-layer inner boot system featuring:

Thermaplush soft, next-to-foot wicking layer for warmth
Form fitting B-Tek Foam lining for comfort
B-Tek Heat lightweight, 4-channel hollow-fibre insulation for high-loft breathability in a broad range of temperatures
Vaporized Aluminum Membrane for energy reflection and heat regulation
PolyWool lining for moisture transfer and evaporation outside of fabric
Hydromax layering for improved moisture management
Diamond Net insulation for wind-resistant protection with a lightweight feel
Waffle-comb footbed designed to trap warm air and control odour


BASE:
Snowshoe compatible
Arctic Rubber shell to provide lightweight flexibility, cold-resistance and resilience
EVA midsole for light-weight insulation and cushioning
Polar Rubber outsole for maximized grip and longevity of boot at cold temperatures
Icepaw design pads for improved contact-point grip on ice.


PERFORMANCE TECHNOLOGY
Made for Canadian Winters!
Polar Proven Footwear
Baffin Arctic Rated Series Winter Boot
Fit Tip: Mens Style, True to size
Height: 13 in. [33.03 cm]
Weight: 6.78 lbs. [3.07 kg]

* Based on Men's Size 9

Fit Tip: True To Size
Cold Comfort Rating: Arctic
Comfort Rated: -94F [-70C]
Material: Waterproof seam-sealed nylon upper
Replacement Liner: [EPICMR02]

BAFFIN EPIC COLLECTION:
The Baffin Epic Series is rated to perform in temperatures as cold as -94F/-70C during moderate activity. This series is a collection of technical, lightweight expedition worthy boots featuring our waffle-comb foot-bed to trap warm air under your foot. With IcePaw - Design pads that improve contact-point grip on ice, and our Arctic Rubber compound in the shell to provide flexibility in cold environments, the Epic Series has everything you need in a performance winter boot.

Baffin Icepaw Technology:
Inspired by the Polar Bear's surefooted grip on icy terrain, Baffin Outsoles with IcePaw Technology combine icepaw pads to the bottom of the outsole. These pads are molded directly to the outsole from a proprietary compound that has a remakable grip on both ice and snow. IcePaw Outsoles add confidence to any activity requiring extra grip in winter's most slippery conditions.