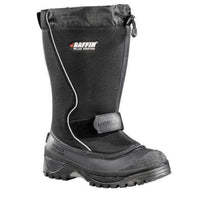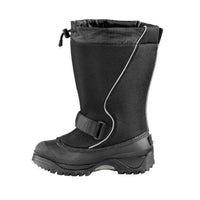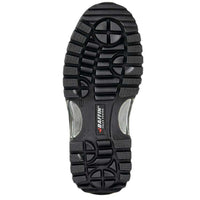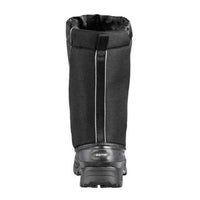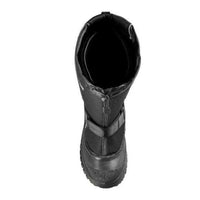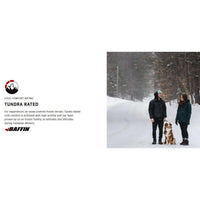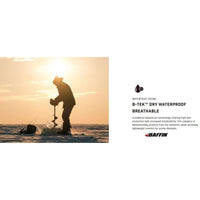 Baffin Mens Tundra Winter Snow Boot (Tundra Rated)
The Baffin Heritage Collection. Paying Homage to our traditional winter footwear traditions. The Tundra is Tundra Cold Rated to approximately -40F [-40C] in active use. Combining new and existing Polar Proven Construction, Comfort & Confidence. Utilizing the utmost technical materials available when old man winter stops by unannounced. The Reaction Series Boots... Ideal for Deep Snow and Slush! You asked for a lighter more technical line of boots suitable for everyday winter wear - especially when the snow is deep! The Baffin Tundra Snow Boot comes with seven-layer Thermaplush liner, Synthetic Rubber base with Integrated Arch support, cold-resistant EVA midsole, Timber Wood Leather upper sole and Double-Weave 900 Denier Nylon with reflecting piping to keep your feet warm and cozy all day.


Cold Comfort Rating:  Tundra Rated
Approximated Comfort Level:  -40F [-40C]
For experiences on snow-covered frozen terrain. Tundra Rated cold-comfort is achieved with high activity and has been proven by us on frozen Tundra, at latitudes and altitudes during Canadian Winters.  Suitable for everyday winter wear - especially when the snow is deep! Baffin has remained true to their roots and improved the ingredients for price sensitive footwear...
The Heritage Reaction Series is comfortable, warm and a great value.

Fit Tip: Mens Style, True to size

 


UPPER: 

Double-weave, 900 Denier nylon upper
Nylon snow collar to protect from the elements
Reflective piping for visibility
Velcro ankle strap for added support


INSULATION
:
 Insulation is provided by Baffin's felt removable liners.

Removable Comfort-Fit multi-layer inner boot system featuring:
Thermaplush soft, next-to-foot wicking layer for warmth
Form-fitting B-Tek Foam lining for comfort
B-Tek Heat lightweight, 4-channel hollow-fibre insulation for high-loft breathability in a broad range of temperatures
Vaporized Aluminum Membrane for energy reflection and heat regulation
PolyWool lining for moisture transfer and evaporation outside of fabric
Hydromax layering for improved moisture management
Diamond Net insulation for wind-resistant protection with a lightweight feet


BASE:
Waterproof Base

Baffin Felt removable liners

Gel Flex Anti-Fatigue Midsole

Premium Rubber Base


PERFORMANCE TECHNOLOGY
Made for Canadian Winters!
Polar Proven Footwear
Baffin Reaction Tundra Series Winter Boot
Height: 14.25 in. [36.20 cm]
Weight: 6.26 lbs. [2.84 kg]

* Based on Men's Size 9

Fit Tip: True To Size
Cold Comfort Rating: Tundra
Comfort Rated: -40F [-40C]
Material: Diamond-Weave 900 Denier Nylon Upper, Abrasion resistant
Replacement Liner: [R0021MS]

BAFFIN REACTION COLLECTION:
The Baffin Reaction Series boasts temperature rated boots suitable for everyday winter wear. Baffin's proprietary inner boot layering guarantee this series to keep you warm during moderate to high activity in temperatures as low as -40F/-40C. With Baffin's base combination of Arctic Rubber, EVA & Polar Rubber, this series is a great multi-use choice for winter.