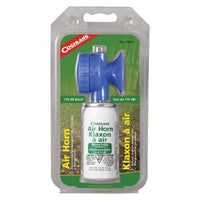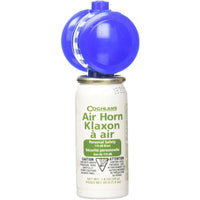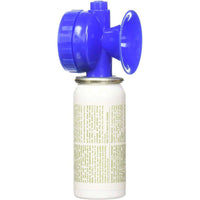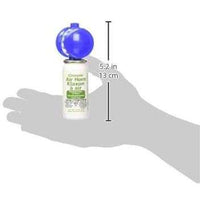 Coghlan's Mini Air Signal Horn
The Coghlans Mini Signal Air Horn is Loud enough to be heard up to one mile away and small enough to stow anywhere, this air horn is great for deterring animals or emergency signaling if lost. It utilizes an easy to operate push button.


115dB Blast
Personal Usage: Boating, Biking, Hiking, Bear Country
USCG regulation compliant
Approximately 70 Blasts


Attach horn to air canister. Depress button to sound the horn. Use short blasts. Pushing the button down and holding will diminish the sound quality and volume level.
Sizing: One Size
115dB Noise
Approximately 70 Blasts
USCG Regulation
Usages: Sporting Events, Emergency Signalling, Trekking, Walking, Hiking, Boating, Kayaking, Canoeing